These are challenging times. The threat of COVID-19 has put much of our world on hold, with most events being cancelled, schools and businesses being closed. While the changes have been stressful for many, it does not mean you should give up on summer, as there is still plenty of time to enjoy Galveston, TX! Here is how you can bring a little sunshine into your life with a lovely vacation rental in Galveston, TX.
Stretch Out
You love your family. You love spending time with your family however, even families that get along well together can start to get a little batty when being stuck in the same home together, in the same neighborhood for weeks on end. When you rent a vacation home in Galveston, TX, you will have the opportunity to explore and adventure in a new location, away from the quarantine blues!  Escaping the city for a few days (or longer) while vacationing in a cool beach rental, will allow you and your loved ones to expand and enjoy a fresh, new, fun environment. Instead of being "stuck" at home, why not get away on a family vacation in a safe, lovely, clean home, in one of the most fun towns around!
Things to Do
Renting a beach cottage does not mean you will have to spend time in crowded areas, during a pandemic. Vacation rentals in Galveston are designed for having fun, so you will still have plenty to do, even while inside your beach rental. Many of them have balconies, yards and patios where you can get a little sunshine and enjoy a fresh Gulf breeze. Some beach rentals come with extra kitchens and sitting area, allowing families to spread out a bit. Many come with advanced entertainment systems and even board games, so you can get your competitive juices flowing. Often outfitted with fully equipped kitchens, you will be able to finish out the day with a great, home-cooked meal.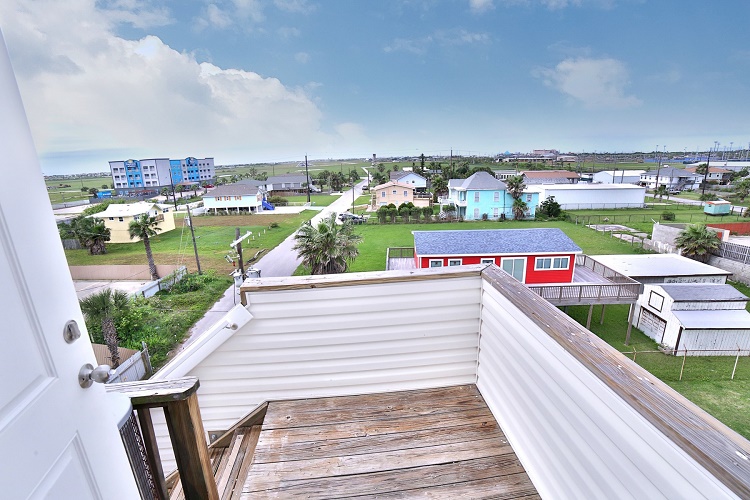 Get Outside
Getting out again can be a challenge during a worldwide pandemic. Even if you live in a quiet home in the suburbs, the instant you step outside, you may be surrounded by masked people in all directions, making it hard to know if you're doing everything you can to keep you and your family safe. Depending on where your beach rental is located, you may have lots of room for exploring nature. Several vacation rentals in Galveston are steps from the beach, so you can sink your toes in the sand, then dip them in the water! There is plenty of remote fishing in the area, so you can enjoy the great outdoors and even bring home some dinner, without having to brave a crowded grocery store. Some rentals have swimming pools or hot tubs, so you can get some exercise or soak up some sun. Walking on the beach or taking your family for hikes on one of the local nature trails or, the seawall, enables you to enjoy the natural beauty of the area without having to navigate crowds.
If you want to get away for a while to cure yourself of the quarantine blues, contact Soar Vacation Rental Services. We have dozens of wonderful properties of all sizes to suit the needs of you and your family. If you already own a property that you think would make for a good vacation rental, we're your local experts in short term rental management in Galveston, TX. Call us today at (409) 877-4415.