With summer just around the corner, most families are planning the much-needed break to relax and rejuvenate. Beach destinations are popular vacation spots to soak in the sun and relax by the ocean. For families with kids, choosing an accommodation that maximizes the fun, and is budget-friendly is a top priority. Opting for beach house rentals in Galveston, TX, for your next family will offer the perfect abode for everyone to have fun and chill out!
For families heading out on a break, it's always a dilemma whether to book a hotel or a vacation home. If this is your concern, read on to find out why beach homes score over hotels, and how you can enjoy more for a lesser price.
More Space and Privacy
Why settle for an overcrowded hotel room that offers little privacy or comfort for you and your kids? Vacation homes have multiple rooms so that parents and kids get their own private space. You won't be sharing bathrooms or bedrooms with your kids, ensuring everyone gets enough room to enjoy a comfortable stay. The average vacation rental is about 1,400 sq. ft., while the average hotel room is only 400 sq. ft.
Kid-Friendly
A vacation with little ones can be frustrating and not as relaxing as you anticipated. But, when you rent a beach home, there's enough room for your kids to jump around and get their energy out. Most vacation homes offer kid-friendly amenities, such as board games or gaming consoles that are perfect to keep kids occupied while parents sit back and relax. Premium properties often include luxury amenities, such as a swimming pool with kid-friendly features like water slides. The kids will have a great time in the pool, while you and your spouse can lounge around and enjoy the sun! Many beach homes also offer easy access to the beach, so families can maximize the fun of the beach destination.
Quality Family Time
A vacation is the perfect time for everyone in the family to relax and enjoy together. Being under the same roof brings families closer, and creates a warm and cozy vibe of a home away from home. If you're celebrating a special occasion like a family reunion, renting a vacation home allows your entire family to stay together for the celebration. The little extras offered by vacation homes add up to make it perfect for families to unite.
Value for Money
A vacation rental offers more space and facilities that a hotel can't match. If you're travelling as a large group, a vacation home is an affordable option, especially if you split the cost with family or friends. Vacation rentals offer a kitchen that allows you to cook your meals, which is a huge cost-saving bonus. You get closer parking and ample storage for beach items with a vacation home.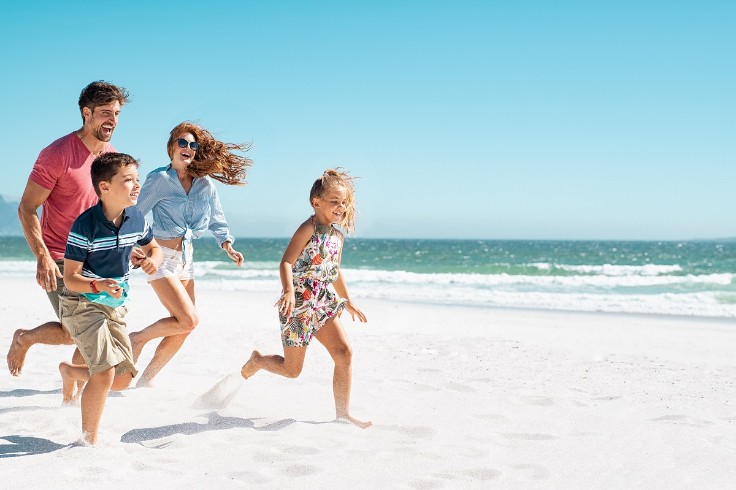 Greater Selection
The vacation rental market is booming with varied choices that cater to various budgets and lifestyle needs. You'll find the perfect accommodation option that will make your beach vacation a memorable one.
Enjoy family time by choosing a vacation home that allows you and your family to make beautiful memories. Check out our website to find the best beach house rental that will make your family vacation a truly special one.