If you have a vacation rental property and are trying to figure out the details of running it effectively, consider property management services to be an essential part of your investment. Read on to learn how it can make you money and give you peace of mind.
Making Your Life Easier
One of the first reasons why people look into outsourcing their vacation rental management is because they simply don't want to do all that work themselves, and it can be a lot! Most people who invest in vacation rental properties don't want to spend their days on marketing, booking rentals, responding to problems, communicating with renters day and night, worrying about housekeeping, and so on. If you don't want all the day to day commitments of owning and renting out your vacation rental to become overwhelming, then consider outsourcing those responsibilities to someone who does want the job and has the expertise and time to do it well.
The Guest Experience
If your guests don't have a stellar experience staying in your vacation rental, it will significantly impact your ability to book reservations and make money in the future. People rely on positive reviews when choosing vacation rentals, and that always comes back to making sure the experience of your guests is overwhelmingly positive. Good rental management services include things like quick responses to problems or emergencies that pop up, thorough housekeeping so everything is in excellent shape, giving quick and thorough answers to questions or concerns, and other services that make guests feel cared for and important. Those touches set your property apart from the rest and will help guarantee future bookings.
Marketing Resources
If people don't easily come across your listing when they are quickly searching for rentals in their desired area, you'll never get enough bookings to break even, much less turn a profit. Therefore, effective marketing is essential for your bottom line. Getting your property listed, making sure the listing is clear and visually appealing, making the booking process smooth and simple, and filling your rentals with paying customers are all part of proper vacation home management. Having these items taken care of by people with the right training and experience will be much more effective than trying to tackle the project on your own.
On-Call Responses
While in general you try your best to make sure everything goes smoothly, the occasional complaint, plumbing leak, broken appliance, or other problem is bound to pop up occasionally. Even if you are local, which is not always the case, being able to respond promptly to any kind of issue that comes up just isn't realistic for most individuals. Leaving those issues to someone whose dedicated job is to be on the clock allows you to freely live your life without inconvenient interruptions.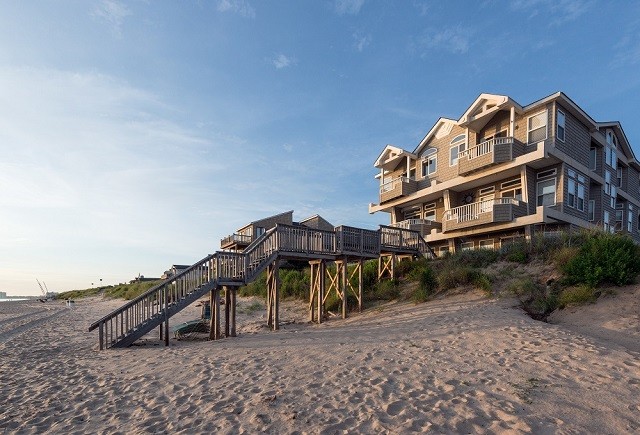 Peace of Mind
In addition to the increased revenue and freeing yourself from being on call all the time, property management services give you peace of mind that your investment is being protected and cared for by professionals. Rather than stressing over the daily details, you are free to use your time for other ventures.
To ask questions or get more information about vacation rental management services in Galveston, TX, reach out to the management pros at Soar Vacation Rental Services today!